Speech Labs also offers a professional recording studio. In our two independent rooms, which are connected via Ethernet and Dante protocol for HD sound transmission, we can record musicians, singers, lectors, voice-over, audio books and even SFX. Nonparallel walls in one of the rooms give to the recordings unique sound qualities.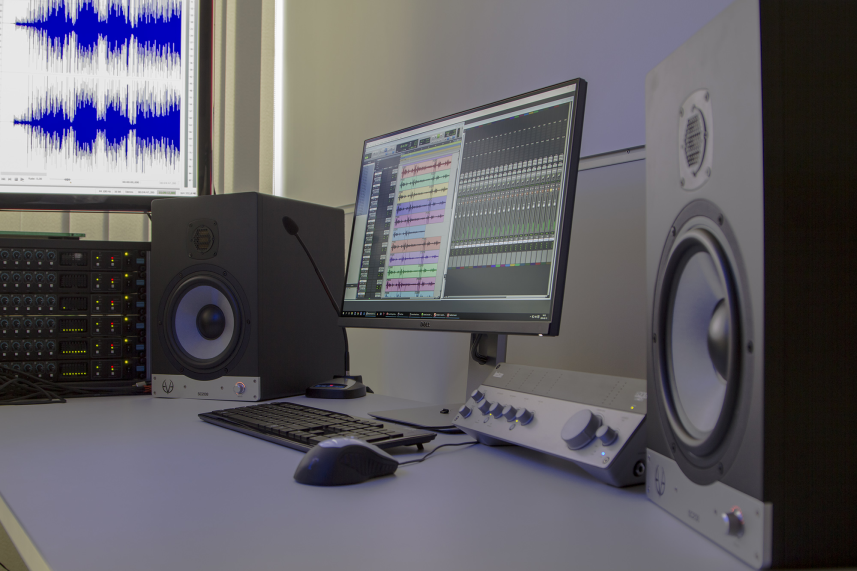 The laboratories are equipped with changeable types of floorings, various wall, ceilings and portable panels which allow to manipulate the absorption and reflection properties as well as reverberation time T60.
We would like to invite academic institutions, musicians, lectors, music and video producers, and everyone who wishes to have high-quality audio recordings. We record, edit, master and release the material in the requested file format.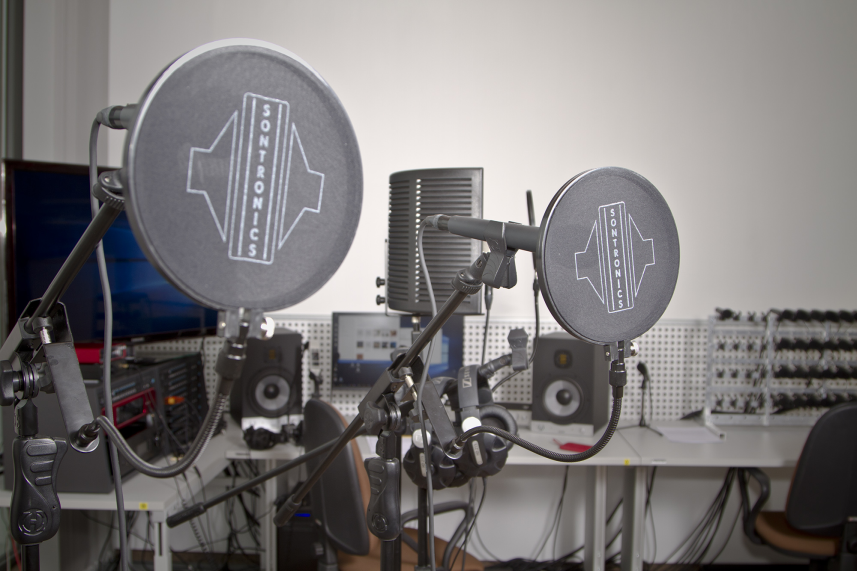 Voice Interface Technology for New Generation Services Laboratory is equipped with the highest quality, audiophile soft- and hardware.
Software:
DAW Program: AVID Pro Tools
Program DAW: AVID Pro Tools
FL Studio 11 Fruity Edition ESD
Sony SoundForge Audio Studio 10
Sony SoundForge Pro 11
Steinberg Nuendo Live
Sony Vegas Pro 13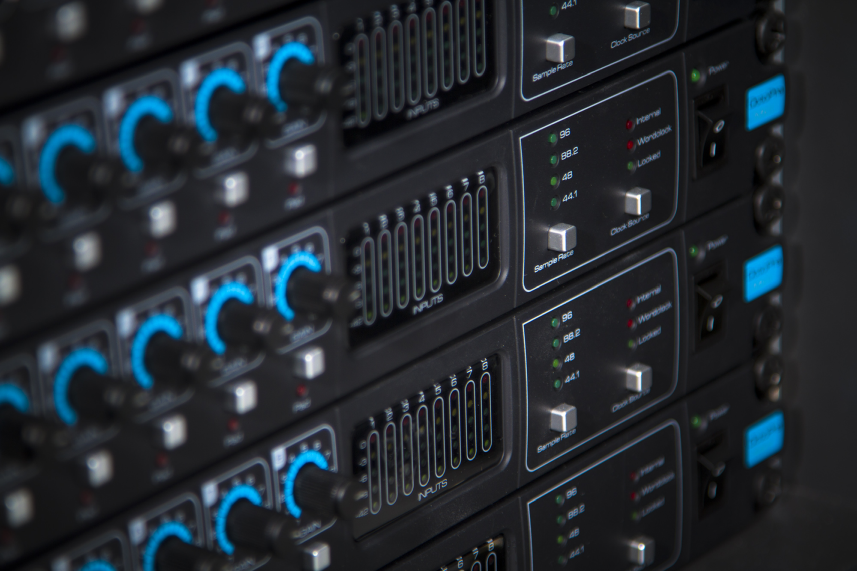 Hardware:
Interface, DAC, converters:

Main interface: Cambridge Audio Azur 851D
Focusrite Octopre mkII
Focusrite RedNet 3
Focusrite RedNet 4
Focusrite Scarlett 6i6
Sony Vegas Pro 13

Microphones:

"Hektor" – Neuman KU100 binaural (3-D stereo) dummy head
Neumann TLM 103
Sennheiser ME62
Sennheiser ME64
Sennheiser ME67
Sennheiser MD46
Sontronics STC-1
Double laryngophon LGF-21/Y1
ZOOM H6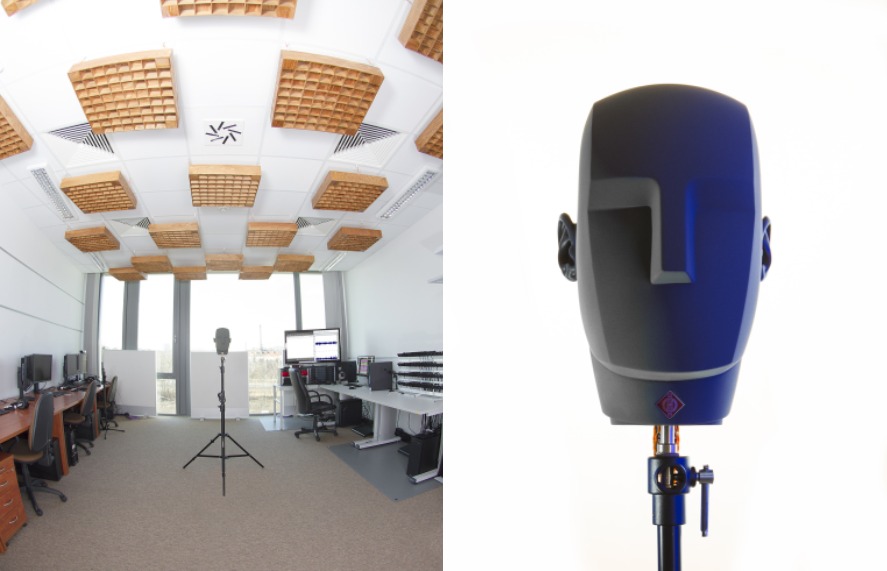 Listening:

Eve Audio SC208
Eve Audio SC204
Sennheiser HD380 Pro
Sennheiser HD215
Logitech H800 Headset
Koss Porta Pro

Dictation controllers:

Olympus DS 2500 + AS 2400
Olympus RS-32
Olympus RS-31
PHILIPS LFH 7277